There are a couple of reasons for the break in posting these.
1. I will only post things I would wear.
2. They have to be a reasonable price I would pay.
3. There has to be a decent variety of sizes available.
4. My phone isn't working with Lyst to pull the embed code so that I can blog the picture for you.
But, I did find a fashion find for you today. It is a gorgeous crochet sweater that is available in ivory, slate or strawberry. The Lyst app says it is $38 but the
Free People
site has it listed for $49.95. Not sure why there's a difference.
Also, note the reviews that the color names appear to be a bit misleading with the "slate" being a bit green and the "ivory" being more of a true white.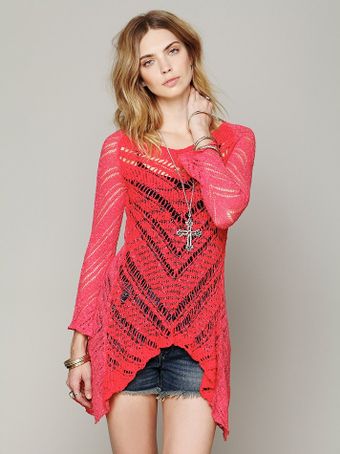 Free People
In Any Direction Pullover
Source:
Lyst.com
I'll take the strawberry in medium please!